---
A friend invited me to her concert Zelda: Twilight Princess by the Orchestre à vents de musiques de films (OVMF) in Montréal.

It's composed of around fifty musicians who perform films and video games soundtracks with a lot of musical arrangements done by the conductor Jocelyn Leblanc (who founded this orchestra in 2000).
All performances are usually sold-out several months before so I have been pretty lucky to get a ticket.
The concert lasted 2h30 plus 15 minutes of interlude, and it was really amazing. The conductor made a movie using content from the video game itself, and the orchestra was playing all along with well-known themes and original compositions. It was also recorded, the CD will be available during their next performance.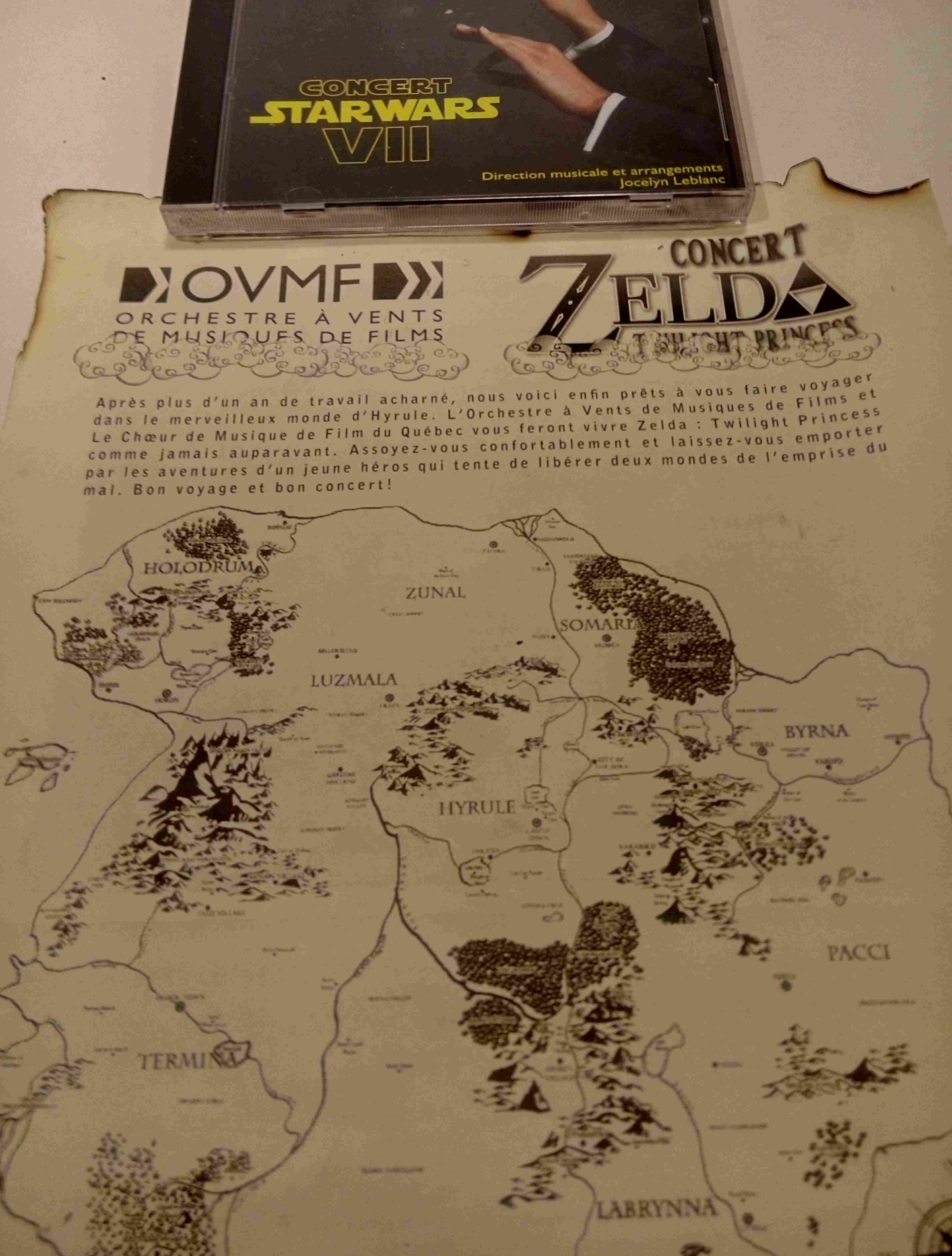 I really enjoyed it and their next performances being in March (teasing: it will be on Star Trek), it's definitely a nice thing to do if you're in Montréal by then!