I have been working on AdwCleaner for some time now, and it has progressively gained more and more users. The last few months have seen a huge spike in detections rates (600 million of malicious elements have been detected in 10 weeks). The same trend was observed with our userbase, with an increase in top-500 companies but also individuals.
To follow this trend, the development is focused on upcoming features (including a CLI), but also on being more efficient to handle PUP, including the most virulent ones.

That's why I'm excited to be now part of Malwarebytes. I think the move to target PUP more agressively is the right thing to do: they are still spreading and they need to be stopped. Hence, AdwCleaner will stay as it is now, accessible (for free) for everyone and developed with passion as it has been since the beginning.
The public announcement was made in the press this morning, here's a few links:
With the release of AdwCleaner v6.030 during the public announcements, I expected a huge traffic on the hosting infrastructure. And it was well beyond that: I observed a spike of around 1Gbps egress on each web backend during more than an hour (so ~2Gbps in total).
Also, Nginx requests almost doubled in a few minutes. - a progressive increase since Techrunch publication, the spike is at the time of the announcement, and we see a small balance between the two backends due to a small maintenance on the second one: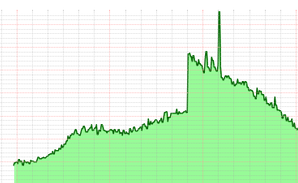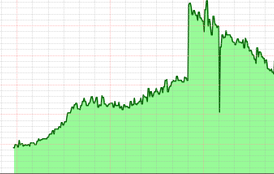 A few hours later, the traffic was still higher than usual, with a few hundreds of Mbps. Everything has been working fine and the infrastructure is ready to be scaled up. It was the first time I had to manage such quantity of traffic by myself so I was pretty excited about it :-)
If you have any question, don't hesitate to get in touch. You can find more informations about AdwCleaner on the welcome page.